Black Knights Free Mercenaries
Task Force Texas
The Black Knights are a Marine-type mercenary force led by General Dave Woodward and his wife Colonel Jennifer Woodard (she of the lethal & delicious Mudslides).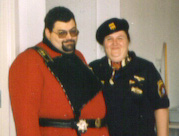 THE BLACK KNIGHTS

An Introduction


Let me split this introduction into two parts, real and trek.

REAL: The Black Knights are an organization based on the simple principle of having fun. We are organized in a military fashion, after the Marines, but on a more mercenary basis. We have no true allegiance other than to ourselves and having fun. We have a membership consisting of all races in fandom. Whatever you want to be, we don't care (except bureaucrats or politicians). Many of the knights are members of other clubs and use the knights as a secondary outlet for their fun. A chance to wear a different uniform and change their character a bit. We don't have a lot in the way of command and control or rules. I like to keep things simple. I'm the boss. Don't embarrass the Knights, piss me off, or use the knights name, or my name, without permission. I generally prefer the member's other club handle rank and promotion but if a member has no other affiliation promotion will be my decision. Prospective new knights must petition me for membership (ask me). There are no real dues but it is customary to buy your commander at least one drink at the first social function you meet me at.

TREK: The Black Knights are a mercenary organization with a core group of Starfleet and Klingon Marines. Though mercenary in nature we are not without a sense of values. We generally will not do anything to betray our homelands nor will we take a job we find repugnant. Many governments have found us to be very valuable when a politically sensitive job needs doing and they wish to distance themselves from it. Of course, if we can earn a few credits doing it. Our home base is on a small moon in "the triangle", that section of contested space bordering Federation, Klingon and Romulan space. It's a little place we like to call Fort Harlech. We presently have at our disposal 4 companies of Knights, 1 Marine fighter group, 1 attack shuttle group, various Klingon and Federation starships, and Bob.

Introduction reprinted from THE KNIGHTLY NEWS,

The Newsletter of "The Black Knights", Number one March 2000.

Fictional history of the Black Knights can be found in "THE CHRONICLES OF BOB: The Wayward Travel Pod". Bob became sentient by accident (…"The sound of breaking glass could be heard as an alcoholic liquid began pouring from the bag and down into the computer circuits" … "the computer answered. "I am a standard Federation S-10 travel pod and my name is Bob. What was that liquid that was spilled into my systems?"…).
Task Force Texas is the newest group. Currently, the members of Task Force Texas are based on the Observation Post Lone Star, based in Royse City, Texas. Associated vessels include Blackwing (piloted by Fianna Danu), Red Hawk (piloted by Yarbleck tr'Khellian), and Tamlen (piloted by Tamara Borchardt).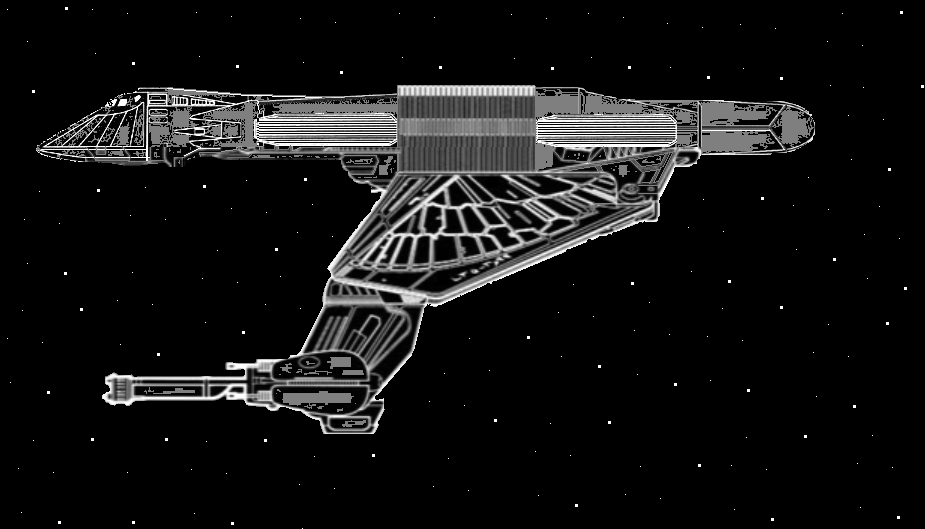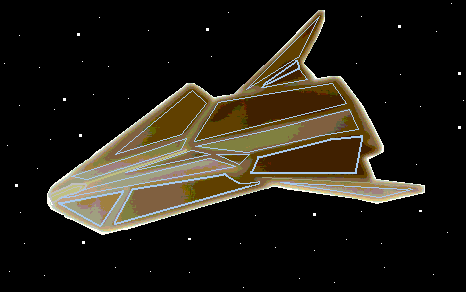 The Black Knights are in charge of security for the Camp Dover Peace Conference, held annually in New Philadelphia, Ohio, sponsored by the IKV Doomslayer. Traditionally, this con is held in April and was begun by Joe Manning (Capt. Klaad) as a formal gathering of Star Trek fans, after the manner of the dinner shown in ST: The Undiscovered Country. Black Knights Tamara Borchardt and Kris Striker do the Friday Theme decorations Black Knights Tamara Borchardt and Glenna Juilfs sponsor Death by Chocolate.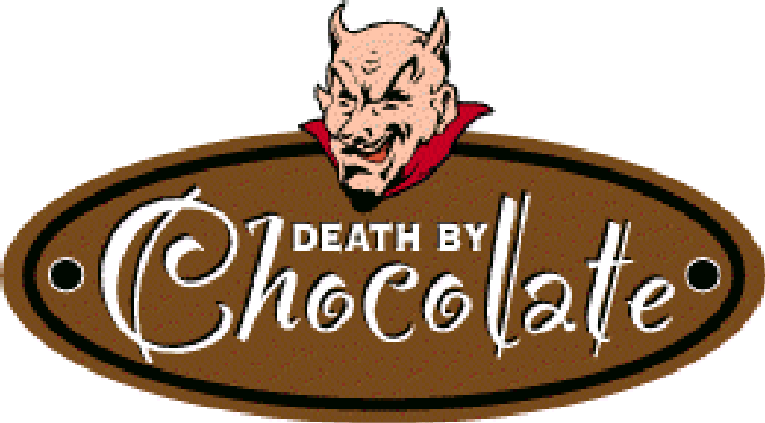 Bivouac is the annual gathering of Black Knights. This event consists of camping & games & fellowship. This is usually held in the fall at Sycamore State Park in Trotwood Ohio.