The Columbia is lost; there are no survivors.


In an age when space flight has come to seem almost routine, it is easy to overlook the dangers of travel by rocket, and the difficulties of navigating the fierce outer atmosphere of the Earth.

These astronauts knew the dangers, and they faced them willingly, knowing they had a high and noble purpose in life. Because of their courage and daring and idealism, we will miss them all the more.

The cause in which they died will continue. Mankind is led into the darkness beyond our world by the inspiration of discovery and the longing to understand. Our journey into space will go on.

In the skies today we saw destruction and tragedy. Yet farther than we can see there is comfort and hope. In the words of the prophet Isaiah, "Lift your eyes and look to the heavens. Who created all these? He who brings out the starry hosts one by one and calls them each by name. Because of His great power and mighty strength, not one of them is missing."

The same Creator who names the stars also knows the names of the seven souls we mourn today. The crew of the shuttle Columbia did not return safely to Earth; yet we can pray that all are safely home.





The Pledge



You will not have walked that road alone.
You will never walk it all in vain.
What you have given us will travel with us
When we take the star-washed journey to the skies.
Stars call our names beyond the veil of night.

Do they look dim, tonight? Why, not at all.
They shine the brighter in our eyes , for you
By your most honored selves, lend them your light.
Your gift shines brighter in the night than these
Great suns. Because of this, we make a solemn pledge.

With Godís eternal grace, we will go on.
You are the heart and spirit of our upward spiral.
None will delay our struggle to take wing.
Nor mar our joy when we achieve our dream,
For that day, you shall light our eyes with wonder,
And in our laughter, yours will be the joy.




Let us pray for the families & loved ones of these 7 people.

Shuttle Columbia STS-107 , Seven Astronauts Dead



Columbia is the oldest of NASA's shuttle fleet, first launched in 1981. It was on its 28th mission. The shuttle underwent an extensive, 17-month overhaul that began in September, 1999.It rejoined the shuttle fleet in February 2001 and flew its first mission after the upgrades in March 2002.


Shuttle commander Rick D. Husband
Age 45, he was making his second trip into space. The U.S. Air Force colonel and mechanical engineer piloted a shuttle flight in 1999, which included the first docking with the international space station.


Pilot William C. McCool
Age 40, he was a former test pilot on his first foray into space. The U.S. Navy commander and Naval Academy graduate was responsible for maneuvering the shuttle as part of several experiments.


Payload Commander Michael P. Anderson
Age 42, he was on his second trip into space. He was on a 1998 shuttle flight that docked with the Russian space station Mir. The U.S. Air Force lieutenant colonel and physicist was responsible for the shuttle science mission.


Mission Specialist David M. Brown
Age 46, he was an aviator and flight surgeon making his first flight into space. The U.S. Navy captain was working on many experiments, including numerous biological ones.


Mission Specialist Kalpana Chawla
Born in India, she earned an aerospace engineering doctorate from the University of Colorado in Boulder. She has logged in more than 375 hours in space and was the prime robotic arm operator on a shuttle flight in 1997.


Mission Specialist Laurel Clark
Age 41, she was making her first flight into space. The U.S. Navy commander and flight surgeon was a medical school graduate of the University of Wisconsin in Madison. She was taking part in a variety of biological experiments.


Payload Specialist Ilan Ramon
Age 47, he was the first Israeli astronaut. A colonel and former fighter pilot in the Israeli air force. He saw combat experience in the Yom Kippur War in 1973and the Lebanon War in 1982.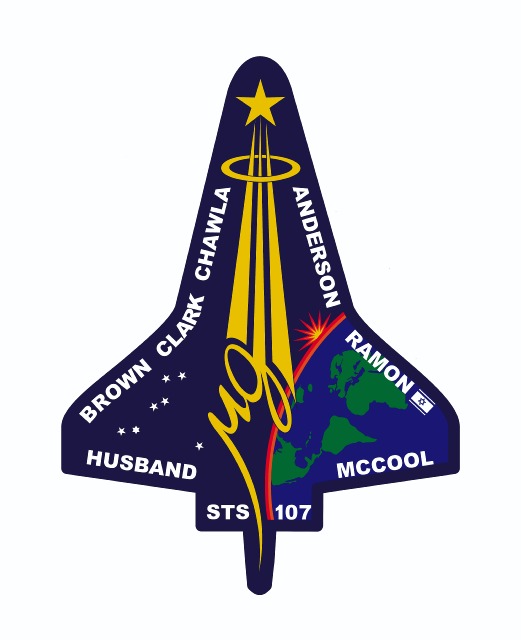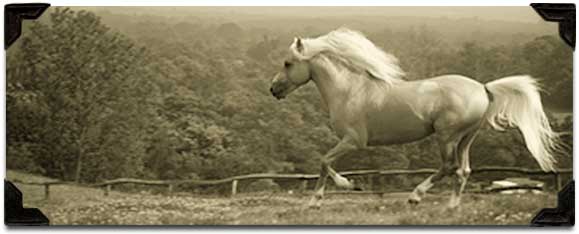 I have run into the wind
head up, and mane flying;
wonderful, not terrifying;
I have challenged the Earth
and all that I could see.
Remember Me.
2-1-03
IN MEMORY
Christina Sharik





High Flight

Oh! I have slipped the surly bonds of Earth
And danced the skies on laughter-silvered wings;
Sunward I've climbed, and joined the tumbling mirth
Of sun-split clouds, and done a hundred things
You have not dreamed of; wheeled and soared and swung
High in the sunlit silence. Hov'ring there,
I've chased the shouting wind along, and flung
My eager craft through footless halls of air. . . .
Up, up the long, delirious burning blue
I've topped the wind-swept heights with easy grace
Where never lark, or ever eagle flew ó
And, while with silent, lifting mind I've trod
The high untresspassed sanctity of space,
Put out my hand, and touched the face of God.
ó John Gillespie Magee, Jr




Excerpts are from messages received on the internet.